Introducing VZR Model One
At VZR, we saw a massive opportunity to bring a new approach to the acoustic design of headphones and microphones - one based on our team's incredible experience in designing and building audiophile speakers, and their expertise in sound spatialization - to specifically address this issue of accurate and natural 3D audio. In this way, we ensure every meticulously-designed nuance and detail is preserved, so that listeners can have the acoustic experience as intended by the artists, producers and creators.
winning sound is available now
We're thrilled to make the award-winning VZR Model One Available on Amazon! Get yours today!
Engineered To Sound Extraordinary
Our goal was to deliver the fidelity and detail of a studio reference speaker system alongside the expansiveness and warmth of open-backed audiophile headphones - all in an affordable headset that offered best-in-class performance no matter how you used it. 
CrossWave™ Technology
The unique geometry of our patented CrossWave™ passive acoustic lens selectively and strategically reshapes audio waves to emulate the way you would perceive the sound in real life without headphones, resulting in improved separation, openness and accurate 3D spatial positioning.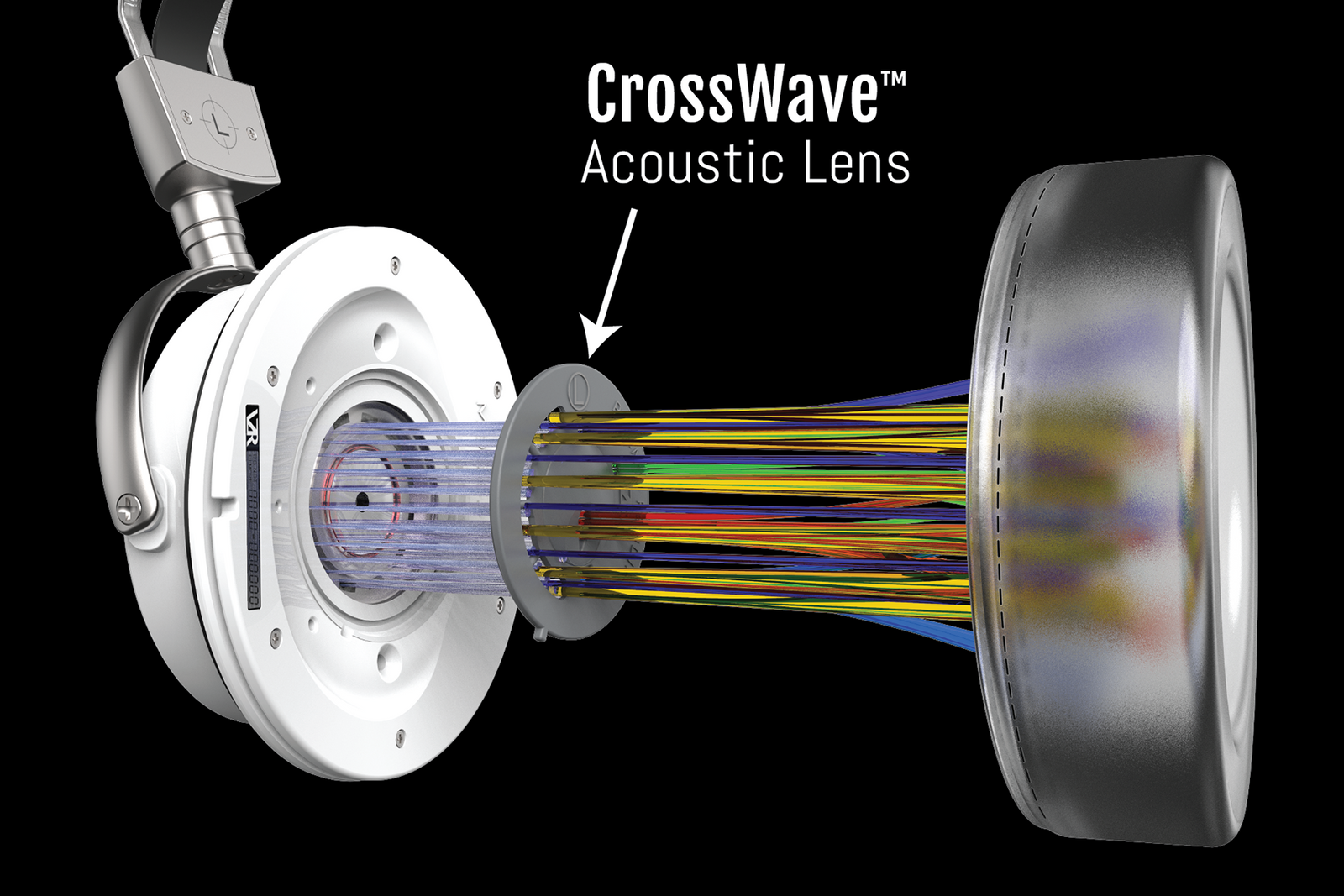 available now
The finest audiophile gaming headset is now available on Amazon.